San Diego, California Auto Insurance
A-Abana Auto Insurance
As the second-largest city in California, behind Los Angeles, San Diego has a population of more than 1.4 million people. Anybody that has visited San Diego knows the traffic can be unbearable, sometimes taking you more than an hour to drive just two miles. All of those cars on the road means more accidents for drivers. San Diego ranks as the 16th most car accident-prone city in the country, which heightens the importance of car insurance in San Diego.
 
A-Abana offers the best comprehensive San Diego auto insurance coverage at the most affordable price. By no means is this cheap San Diego car insurance, but we do promise a competitive price compared to other low-cost auto insurance in San Diego. If you have a noteworthy violation on your driving record, don't be alarmed. We are experts in working with SR-22 certificates for high-risk drivers and non-owner SR-22 insurance. Auto insurance with no license is no problem for A-Abana customers; we'll get you back on the road in no time. A-Abana is here for you.
About San Diego, California
Located along the beautiful Pacific Ocean, San Diego boasts some of the best weather in the country. The eighth-largest city in the nation is also home to the largest Naval fleet in the world. San Diego thrives off its defense and military sectors, which is why 35,000 military soldiers call San Diego home. America's Finest City is also an avid sports town, with many golf courses lining the city limits. The Farmers Insurance Open is annually played at Torrey Pines, one of the world's most prestigious courses.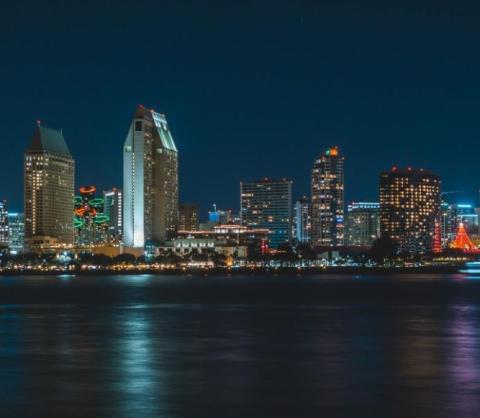 A Abana has thousands of customers in Nevada and Texas just like you. We have 28 convenient neighborhood locations and more than 50 agents, all professionally trained and licensed. Below is a list of the major metropolitan areas in which we offer auto insurance.
Don't see a nearby city or town listed? Don't worry — you can always request a free online quote! Find out how much you can save by switching to A-Abana, and then get started online or by phone.