El Paso, Texas Auto Insurance
A-Abana Auto Insurance
Texas state regulations require that all drivers have minimum liability coverage. So no matter which side of the Rio Grande you're from, when you drive in El Paso, you need the proper El Paso, TX auto insurance. A-Abana understands how important safety and security are to you and your family, so be sure you're covered!
Whether you spend your time at a university, at Fort Bliss, or enjoying a popular cultural event, you need insurance from A-Abana that allows you to get the most for your money. We offer more than cheap car insurance in El Paso, TX; we provide high-quality yet affordable car insurance in El Paso. Our agents are specially trained to help high-risk drivers looking for affordable SR-22 certificates and coverage. We even help Mexican drivers looking for affordable insurance while driving in the U.S.
About El Paso, Texas
El Paso sits on the banks of the Rio Grande River in far western Texas, not far from Ciudad Juárez in Chihuahua, Mexico, which makes it a true melting pot of American and Mexican cultures. The combined international metropolitan area, often referred to as Juárez–El Paso, has a population of more than 2 million, with Juárez accounting for two-thirds of that population.
View El Paso Locations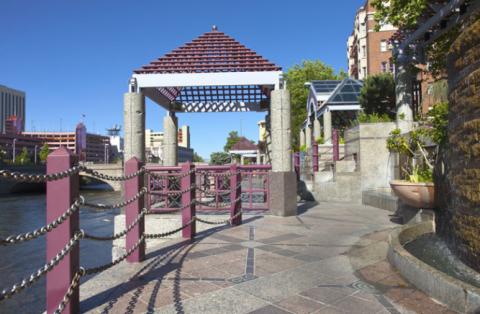 A Abana has thousands of customers in Nevada and Texas just like you. We have 28 convenient neighborhood locations and more than 50 agents, all professionally trained and licensed. Below is a list of the major metropolitan areas in which we offer auto insurance.
Don't see a nearby city or town listed? Don't worry — you can always request a free online quote! Find out how much you can save by switching to A-Abana, and then get started online or by phone.