Cheap Auto Insurance in Houston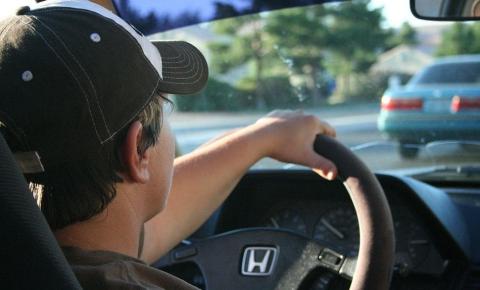 Auto insurance premiums can be high, but with cheap auto insurance and full coverage options from A-Abana, you can get the quality car insurance you need, without the hefty price tag.
We provide a range of options to suit your needs, including:
Liability insurance: All of our policies meet Texas' minimum requirements for personal injury and property damage coverage.
Collision/Comprehensive: Also known as full coverage, this type of insurance handles the costs to your car in the event of theft, an accident, or other damages to your vehicle.
Uninsured/Underinsured Motorist: If the driver at fault doesn't have insurance or their insurance doesn't cover your costs, this policy steps in to provide you with the funds you need.
 
If you're seeking cheap auto insurance near you in Houston, A-Abana has eight convenient locations within the city, which are open Monday-Friday from 9:30-6 and Saturday from 9:30-5. We can help you stay safe, whether it's in Houston's heavy traffic or on a trip across the country.
 
Texas Car Insurance Minimum Requirements
Although Texas doesn't require drivers to carry comprehensive/collision coverage, the state does require a certain standard of liability insurance.
This includes:
A minimum of $30,000 to cover bodily injuries (per person, up to at least $60,000 in total).
A minimum of $25,000 to cover property damage to the other car if you are at fault.
Requirements for Young Drivers in Texas
The young driver(s) in your family may not own their own car, but they are still required to have an insurance policy. There are two ways to insure your young driver:
Add the driver to your existing insurance policy.
Buy the young driver their own, separate policy.
 
In most circumstances, adding a young driver to your existing policy is the most cost-efficient method to make sure they're covered. However, you'll want to explore your options for cheap car insurance for young drivers with A-Abana to make sure you're getting the best deal possible. You may even want to add your child to your policy before they get their license so you can be prepared as soon as they hit the road.
 
SR-22 Certificates for High-Risk Drivers
High-risk drivers are designated by local authorities after certain moving violations including, but not limited to: driving without a license, a DWI/DUI, or reckless driving. High-risk drivers are required to carry proof of insurance in the form of an SR-22 certificate, which indicates that they hold at least the state's minimum required insurance. At A-Abana, we offer cheap auto insurance with SR-22 certificates for all our coverage options so you can safely and legally get back on the road.
 
Uninsured Motorist Low-Cost Auto Insurance
At A-Abana, we know that not all motorists on the road are carrying the proper insurance. That's why we offer uninsured motorist coverage for participating clients. This type of insurance will cover costs for property damage, medical bills, and other personal injury costs in the case that the driver at fault does not carry liability insurance. We also provide underinsured motorist coverage, in case your property or personal injury costs exceed the coverage provided by the other driver's insurance.
 
Cheap Auto Insurance in Houston, Texas
For those in need of affordable auto insurance, A-Abana includes a variety of plans to meet your needs. From basic liability coverage that meets the state requirements to comprehensive collision plans that protect both you and your vehicle, our agents will work hard to find the best plan for you.
 
Get a free quote to see how A-Abana can provide you with inexpensive auto insurance.