Cheap Car Insurance in Nevada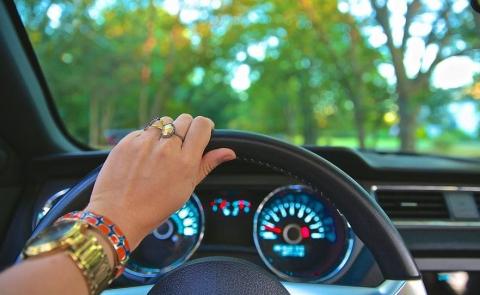 If you're a driver in Nevada, you must have the proper insurance to legally operate your vehicle. Car insurance is something that can really add up in cost, but the good news is A-Abana offers cheap auto insurance that is inclusive and high-quality, whether you live in Las Vegas, Reno, or anywhere in Nevada. Not only will you be protected while driving, you will be able to afford your car insurance with A-Abana on your side.
 
Coverage Options Available
A-Abana offers different insurance coverage options. Some offerings include the following:
 
Full coverage
Bodily injury liability
Collision/comprehensive
Property damage liability
Uninsured motorist
Medical payments
Underinsured motorist
Roadside assistance
SR-22 insurance
Rental reimbursement
 
Drivers need to obtain the insurance coverage required by law in addition to any other protective coverage options needed. For example, you might even need car insurance even if you don't have a driver's license.
 
A-Abana Locations in Nevada
A-Abana has a number of locations throughout Nevada. Here are the cities where you can find your nearest A-Abana location:
 
Las Vegas - Bonanza
Las Vegas - Valley View
Las Vegas - Maryland
Las Vegas - Sahara
Las Vegas - Charleston
North Las Vegas - Craig Road
Las Vegas - Jones
US North Las Vegas - Craig Road
Las Vegas - Tropicana
Reno - Plumb Lane
Reno - Wells
 
No matter where you might live in Nevada, there is sure to be an A-Abana location near you.
 
Nevada Auto Minimum Requirements
In accordance with Nevada law, resident drivers must have the following minimum car insurance coverage in place:
 
$25,000 minimum coverage for bodily injury or death of a person in a single accident
$50,000 minimum coverage for bodily injury or death of two or more people in a single accident
$20,000 minimum coverage for injury to or destruction of property of others in one accident
 
In order to legally operate a vehicle in Nevada, you must have this minimum insurance coverage. Additional insurance coverage is also available that goes above and beyond the minimum Nevada insurance requirements. 
 
Young Drivers
When you have a young driver in the family, you might find that they are deemed higher risk by insurance companies, which means a higher policy premium. But don't worry, A-Abana offers affordable auto insurance rates for young drivers. By specializing in non-standard insurance, A-Abana is able to offer your young drivers inexpensive auto insurance coverage that fulfills the minimum insurance requirements of Nevada.
 
SR-22
SR-22 insurance is sometimes required for drivers who have a prior DWI, DUI, or other type of reckless driving conviction. A-Abana offers SR-22 insurance for Nevada drivers when they need this type of coverage.
 
A-Abana Offers Nevada Insurance Coverage at a Great Price
When it's time to obtain insurance coverage in Nevada, let A-Abana be your go-to insurance provider. From comprehensive to liability coverage, you'll find the right type of auto insurance for your needs.
 
Contact A-Abana today for a free auto insurance quote and get ready to head out on the road with an inclusive and affordable auto insurance policy in place.