Cheap Auto Insurance in Dallas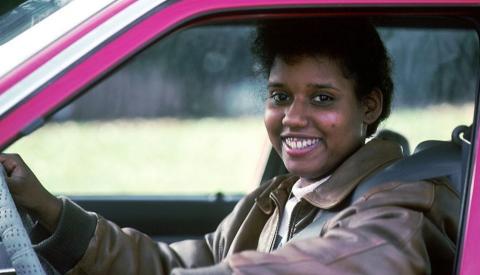 All car owners in Texas are required to have auto insurance, but that doesn't mean you need to pay a high premium to get the coverage you need. At A-Abana, we provide non-standard, low-cost auto insurance that will cover many expenses in case of an automobile accident on the road. We offer both partial and full coverage plans to suit your needs and budget, with options including:
Liability insurance: Covers damages and personal injuries to the other driver if you're at fault.
Collision/Comprehensive: Covers the cost of repairs to your vehicle if it's wrecked in an accident, stolen, or otherwise damaged.
Uninsured/Underinsured Motorist: Covers personal injuries to you and your passengers if the motorist at fault either doesn't have insurance or their insurance policy won't cover the full cost.
 
Interested in getting started with a policy? A-Abana has five convenient Dallas locations to serve all your inexpensive auto insurance needs.
 
Minimum Requirements for Texas Car Insurance
All drivers and vehicles on the road in Texas are required to have a minimum car insurance policy that covers personal injury and property damage liability. Our affordable car insurance policies ensure you meet the state minimums for coverage, including:
Bodily Injury Liability: $30,000 per person, up to $60,000 in total.
Property Damage Liability: $25,000 in total.
 
Whether you're road-tripping from Texas to Nevada or simply driving around town, there's no exception to the liability minimum rules. Make sure you're covered by exploring cheap, but quality,  auto insurance options in Texas.
Texas Insurance Requirements for Young Drivers
All drivers must have minimum liability insurance, and this includes young drivers who may not own their own car. As the primary car owner, you have two options when it comes to cheap car insurance for young drivers. You can buy your child a separate car insurance policy or fold them into your existing policy as an additional driver. Most of the time, adding them to your existing policy is the cheaper option, but you'll want to consider the best choice for you based on your child's driving habits and your budget.
 
If you're buying a car for your young driver, remember that insurance premiums are affected by the type of car you own, including the age and value of the vehicle. Our guide to the cheapest cars to insure can help you keep your costs low and pick the perfect car for your son or daughter.
 
What is an SR-22 Certificate?
After certain violations, such as driving without insurance, your local or state authorities may label you as a high-risk driver, and require you to carry an SR-22 certificate with you're on the road. An SR-22 certificate provides proof of insurance that meets the state's minimum requirements. Insurance providers like A-Abana can provide cheap auto insurance with SR-22 certificates, so you can get back on the road legally.
 
The Best Affordable Auto Insurance
Whether you're looking to meet Texas requirements via a cheap auto insurance company or want to find cheap auto insurance with full coverage options, A-Abana is the local Texas insurer you can trust. We've been in business for over 40 years, providing the best in cheap auto insurance near you with top-tier customer service.
 
Want to learn more about how you can save on car insurance with A-Abana? Get a free quote to get started!