Cheap Auto Insurance in Las Vegas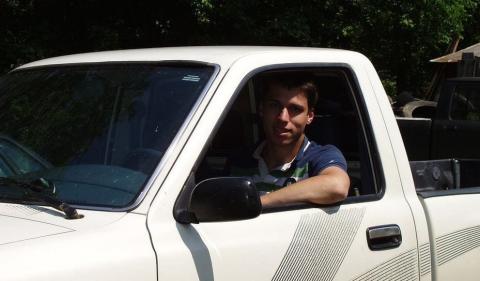 As a driver in Nevada you are required to have a certain amount of car insurance coverage, which may contribute to Nevada's high average costs for insurance. A-Abana offers low-cost,  non-standard auto insurance, so you can drive with confidence. Our coverage options range from basic liability coverage to full collision and comprehensive plans, so you can choose the inexpensive auto insurance plan that works best for you. Specific offerings include:
Liability Coverage: This type of insurance covers some of both personal injury and property damage costs in the event of a crash where you are at fault.
Collision/Comprehensive Coverage: This car insurance type can help you with associated costs when your car is damaged or stolen.
Uninsured/Underinsured Motorist Coverage: If you are involved in an accident where the driver at fault either doesn't have insurance, or their coverage does not meet the cost of your medical bills/car bills, this type of coverage provides extra assistance to help you financially.
 
A-Abana has nine Las Vegas locations to choose from, so you can always find cheap auto insurance in Nevada near you.
 
Nevada Car Insurance Minimum Requirements
All Nevada drivers are required to carry the state's minimum standard for car insurance. This helps make sure that in the case of an accident, both drivers are protected financially. Nevada requires the following minimums for all vehicles and drivers on the road:
Bodily injury liability that covers up to $25,000 per person, up to $50,000 total (covering two people).
Property damage liability in the amount of $20,000, minimum
Cheap Car Insurance Requirements for Young Drivers
Young drivers in Nevada are also required to carry cheap auto insurance liability coverage, even if they don't own the vehicle they usually operate. If you own the car your child drives, you have two options when it comes to choosing cheap car insurance for young drivers. The most popular option is to add your young driver to an existing auto insurance policy. However, for parents/guardians with higher premiums, a cheap auto insurance company like A-Abana may be able to provide a better rate to cover your young driver.
 
SR-22 Certificate Proof of Insurance
After a DUI/DWI, reckless driving incident, driving without insurance, or other certain moving violations, some drivers in Nevada are labeled as high-risk drivers by the courts. These drivers are then required to carry auto insurance with an SR-22 Certificate.
 
What is an SR-22 certificate? This document provides proof of financial responsibility, essentially guaranteeing that you carry the minimum required insurance in Nevada. Most drivers who've been labeled high-risk are required to carry an SR-22 certificate for a certain amount of time after their hearing. For example, after a DUI in Nevada, they may be required to carry an SR-22 certificate for up to 3 years following their license suspension period.
 
If you're looking for cheap auto insurance near you that can help with an SR-22 certificate, A-Abana is the insurer for you. We offer low-cost SR-22 insurance that will quickly and legally get you back on the road.
 
Filing a Car Insurance Claim in Nevada
With A-Abana, filing a claim after an accident is easy. Once you've made sure everyone is safe, you'll want to collect the other driver's car insurance information. Then, simply call your A-Abana agent to report your claim and we'll walk you through the entire process. Our highly-qualified agents are here for you every step of the way, so feel free to call during any part of your claims process for updates and assistance.
 
Affordable Auto Insurance in Nevada
Navigating Sin City's traffic patterns may be a hassle, but getting cheap auto insurance in Las Vegas shouldn't be. A-Abana has been in business for more than 40 years delivering high-quality, low-cost auto insurance to drivers throughout the state.
 
If you're wondering how we can help you with the minimum required liability insurance or cheap auto insurance with full coverage, getting a quote is the first step.