Cheap Auto Insurance in Texas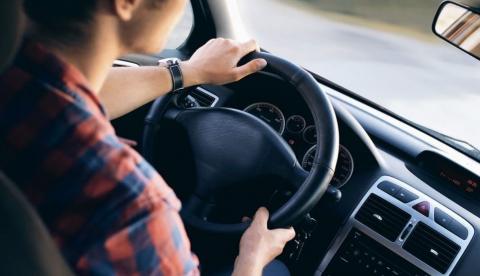 A-Abana is a non-standard insurance company offering the best in cheap auto insurance with full coverage options in Texas. We're well-versed in providing affordable rates while ensuring that you're fully covered in the case of a driving accident.
 
A-Abana has several locations in Texas so you have options for the best cheap auto insurance near you.
Want to visit an A-Abana office near you? Check out all our locations to find the one closest to your home.
 
Why A-Abana Is Your Go-To Insurance Provider
When you choose an insurance provider, you want to select a company that offers extensive insurance coverage options that fit your budget. Car insurance is a necessity, but not everyone is willing or able to spend a fortune on this protective coverage. Don't worry, because A-Abana offers affordable auto insurance.
 
A-Abana offers many different car insurance coverage plans, including:
 
Bodily injury liability
Property damage liability
Collision/comprehensive
Medical payments
Uninsured motorist
Underinsured motorist
Roadside assistance (towing)
Rental reimbursement
SR-22 insurance
 
The A-Abana team provides cheap car insurance to Texas residents and helps those who are looking for inexpensive and inclusive car insurance.
 
Texas Auto Insurance: Minimum Requirements
Before purchasing inexpensive auto insurance, it's important to make sure you understand the requirements for affordable auto insurance in your state. In Texas, the minimum requirement for all insured cars is they must have liability insurance. Liability insurance covers the expenses of the other person's car repair bills and medical bills if you were the cause of a car accident in traffic.
 
All drivers in Texas with low-cost auto insurance must have liability insurance that covers at least $30,000 per person for injuries (up to $60,000 total) and $25,000 for property damage.
 
Requirements for Young Drivers
Young drivers who do not own their own car have two options for cheap car insurance under Texas law. Parents can add their children to their own auto policy or buy a new policy. Normally, adding your child to an existing policy is a less expensive option. However, a cheap auto insurance company such as A-Abana may be able to provide cheap car insurance for young drivers at a lower rate than your current provider.
 
Cheap Auto Insurance with SR-22
An SR-22 certificate (also known as a certificate of financial responsibility) is a legal document that proves a high-risk, uninsured motorist has obtained the state-required minimum of cheap auto insurance liability coverage. High-risk motorists are designated by local and state authorities after being arrested for one of the following offenses:
DWI/DUI (Driving While Impaired/Driving Under the Influence)
Driving without insurance
Multiple moving violations (accruing a set number of points on your license)
Reckless driving
 
Without an SR-22 certificate, high-risk motorists may have their license revoked if pulled over by state or local authorities. If you are a designated high-risk driver, A-Abana can file an SR-22 document for you when you purchase your cheap car insurance policy.
 
Cheap Auto Insurance in Houston 
A-Abana provides quality, yet affordable, car insurance so you don't have to stress while on the road with over two million of Houston's residents. Make sure you have to coverage you need in the event of a collision, if you're liable for damage, or if another motorist's insurance can't cover certain costs.
 
Looking for affordable coverage in the 713? Learn more about A-Abana car insurance in Houston.
Cheap Auto Insurance in Dallas
Did you know that Dallas residents commute on average 24 miles roundtrip daily? Over the course of a year, this amounts to a lot of time spent on the road driving around the Metroplex. You may be comfortable with your commute, but you should always be prepared for unexpected incidents.
 
Choosing the Right Insurance for You
Texas drivers have plenty of options when it comes to buying car insurance for teens and adults. When choosing a plan for your family, make sure it meets your coverage needs within your budget. A-Abana can help you understand the coverage you need and provide the perfect plan to cover all the drivers in your family at an affordable rate.
 
If you're searching for cheap auto insurance in Texas, trust your insurance needs to A-Abana. Our Texas offices are located in:
Austin
Beaumont
Corpus Christi
Dallas
El Paso
Fort Worth
Houston
Pasadena
San Antonio
 
From liability coverage to comprehensive, our professional and friendly staff will help you find the cheap car insurance coverage you need with low down payments so you can get on the road.
 
Ready to get started with A-Abana? Get a free quote now!