Tips for Finding a Reputable Car Mechanic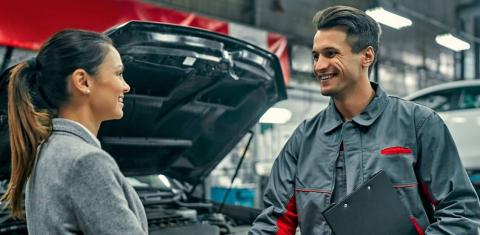 Finding a reputable car mechanic can seem to be a daunting task, but not to worry, we will give you all the information you need to help you find the right auto technician. Sadly, great, knowledgeable, and trusting car mechanics are hard to come by these days, you just have to be persistent and patient. Don't give up when the first few searches go poorly, truck on and find that perfect fit for you. Having your personal mechanic can go a long way in keeping you safe and healthy.
How to Find a Car Mechanic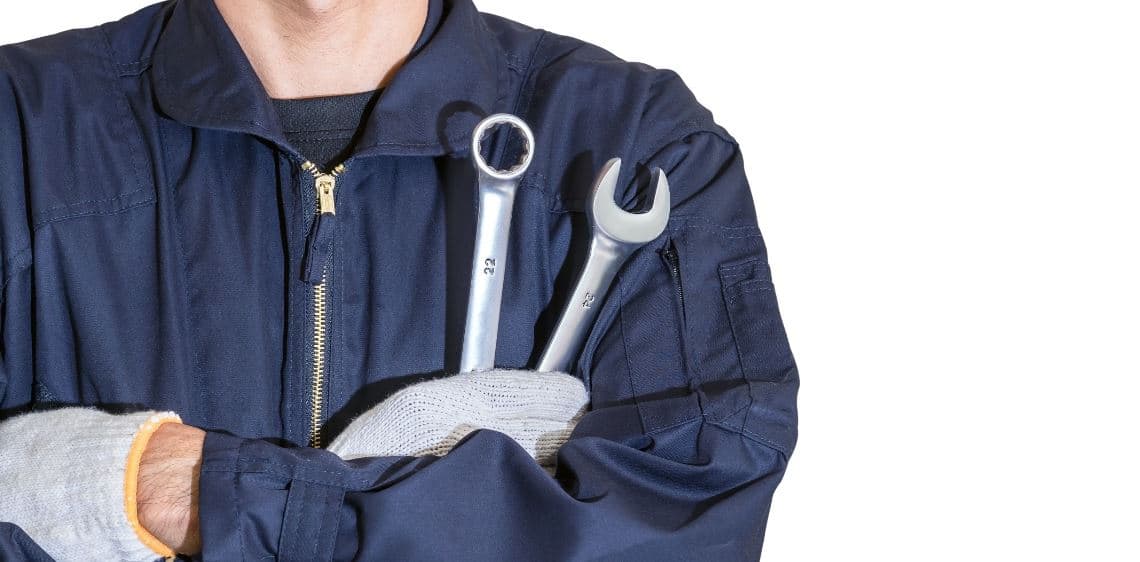 Handing over your vehicle to a mechanic is not a decision to be taken lightly. Your car is an essential part of your daily routine; therefore, it's important you feel confident it is in trusted hands. A good car mechanic can help keep your car running and save you money on repairs. Use these tips to find an auto technician that you can trust to do the right thing by you and your vehicle.
 
Begin With an Online Search
You can find a good auto mechanic by doing a quick online search. The Mechanic Files on CarTalk is a great place to look for recommendations and reviews of mechanics in your area. They feature over 30,000 mechanics on their site.
 
Check the Better Business Bureau
Once you've narrowed down your search results to a few car mechanics, search the Better Business Bureau to check out their star rating and read customer reviews.
 
Get Some Recommendations
Websites like Yelp and Angie's list are a good place to start, but we suggest prioritizing recommendations from friends and family members. The best way to find or get a referral on a good auto mechanic is through word of mouth. Talk to people you know and ask them how happy they are with their car mechanic.
 
Look for Certifications and Memberships
In today's world, the majority of newer cars have advanced digital technology, which is why you don't want to entrust your vehicle to someone without the proper training and education. When talking to a car mechanic, look to see if they are ASE certified. This is a key certification awarded to mechanics from the National Institute for Automotive Service Excellence.
 
Research Ahead of Time
Look for a mechanic before you need urgent repair. Doing your research before you get stuck in a tough situation, gives you the ability to assess the auto shop and mechanics without being hurried into deciding. If you have a smaller issue such as an oil change, take your vehicle in so you can see how they do.
 
Questions to Ask Your Auto Mechanic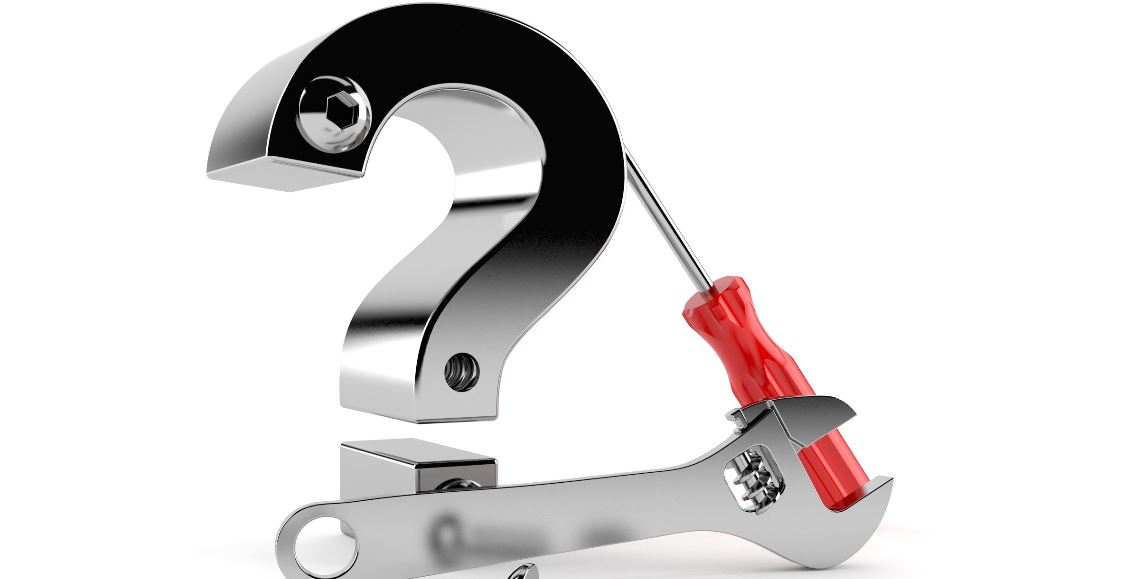 Before you hand over your keys, compile a list of questions to ask your new mechanic. This handy checklist will help ensure you get the repairs your vehicle needs, all while certifying the car mechanic is the best one for the job.
How many years of experience do they personally have?
Do they guarantee their work? If so, what warranties are being offered? Compare shops that provide the same type of repairs.
What type of training do their mechanics have? Are all of their mechanics ASE-certified? Reputable technicians will have certification from the National Institute for Automobile Service Excellence (ASE), as mentioned above.
What types of parts do they use: New, used, after-market?
Can you bring your own parts to use for the repairs?
Do auto mechanics specialize in certain vehicles? A shop focused on Japanese cars might not be best for you if your car is European.
Is there an estimated fee? Are there certain types of inspections that you'll have to pay for?
Do they offer loaner vehicles or a free shuttle while your car is being repaired?
Do the labor rates differ depending on the day and time?
What are their payment policies?
 
Remember, it's okay to ask questions to feel comfortable. Keep in mind that a reputable auto mechanic should be willing to do whatever it takes to put you at ease and gain your confidence.
 
Finding Car Mechanics Near Me
We understand that finding an auto mechanic you can trust is not easy, but it's worth the effort. It feels great to know your car is in good hands, and it feels even better knowing the person fixing it is not taking advantage of you. Remember, the best time to find a car mechanic is before anything major happens. If your car is running smoothly now, use the shop you are considering for your next scheduled maintenance repair. If you are struggling to find an auto body shop in Las Vegas, then we can help. We narrowed down a list of some of the best auto mechanics in Las Vegas.
Asian Imports: Asian Imports has two locations for auto repair in the Las Vegas area and has been in the business for over 19 years.
The shop can service all Asian-made cars like Hyundai and Toyota.
They handle general maintenance, mechanical work, as well as body repair.
Modifications are also available such as turbo/supercharger installations, racing clutch kits, camshaft gears, pulley kits, boost controllers, and headers.
Asian Imports has an A+ overall rating according to the Better Business Bureau Member. Technicians complete training seminars regularly and are certified Master Automobile Technicians by the National Institute for Automotive Service Excellence.
You can reach them at (702) 843-5281 or visit their website to check out their over 926 customer reviews. 
 
Sun Valley Automotive Repair: Sun Valley Automotive Repair has been serving the Las Vegas area as a car repair shop for over 31 years.
The company deals with mileage maintenance services, complete computer diagnostics, electrical issues, interior/exterior repairs, engines, transmissions, and fuel systems.
Their technicians service cars, trucks, RVs, SUVs, and commercial vehicles.
Clients receive a Nationwide Parts and Labor Warranty as well as a Nationwide Road Hazard Service with all repairs.
Sun Valley Automotive Repair has an A+ rating with the Better Business Bureau, and their mechanics have years of experience.
 
V & V Automotive: V & V Automotive provides auto repair services in the Las Vegas area and has been in the business for over 40 years.
Technicians can handle engine maintenance, transmissions, inspections and emissions, brakes, electrical systems, heating and cooling, as well as undercar services.
Clients can also ask for RV repairs, on-site welding, pre-purchase inspections, and after-hours drop-off.
V & V Automotive is ASE Certified and holds an A+ rating with the Better Business Bureau. You can reach them at (702) 648-2404 or visit their website.
 
How to Insure Your Vehicle
We know that keeping your car in tip-top shape is essential to being safe on the road. At A-Abana Auto Insurance, we specialize in insuring your vehicle at an affordable rate. If you're in the market for flexible auto insurance that gives you full coverage, check out our insurance products via our website or give one of our insurance agents a call at 888-449-0174. We are happy to help you learn more about our plans. Don't wait until it's too late. Become a safe, insured driver today.