Cheap Auto Insurance in Reno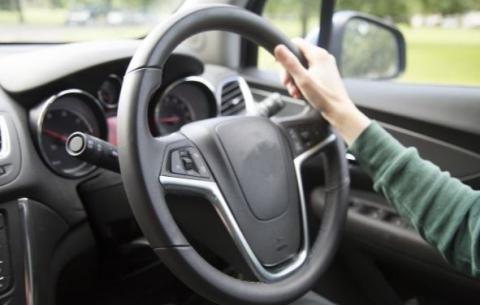 Nevada might have some of the highest car insurance rates in the country, but that doesn't mean you need to pay an arm and a leg for your auto insurance in Reno. Cheap but quality auto insurance companies like A-Abana make it easy to get the coverage you need at a price you can afford. Our offerings include:
Liability Insurance: If you're at fault in an accident, this type of coverage helps pay for the other driver's medical and repair bills.
Full Coverage: Your policy is considered to have full coverage if it includes comprehensive/collision coverage. These help cover costs in the event of damage or theft.
Uninsured/Underinsured Motorist: If the driver at fault doesn't have enough coverage to pay your bills, this policy steps in to help you out.
 
Are you looking for cheap auto insurance near you? For drivers in Reno, we have two convenient locations and a range of car insurance options with low down payments to choose from.
 
Nevada Auto Insurance Minimum Requirements
The State of Nevada requires all drivers on the road to carry a minimum standard of car insurance. Our cheap auto insurance in Nevada ensures that our drivers meet these minimum requirements, including:
Bodily Injury Liability: Must cover at least $25,000 per person, up to $50,000 total.
Property Damage Liability: Must cover damages up to $20,000.
Nevada Car Insurance for Young Drivers
Young drivers living in Nevada must have car insurance, even if they're driving their parents' car. For policyholders, there are two ways to get cheap car insurance for young drivers. They can add a driver to their existing policy or they can choose a new low-cost auto insurance policy to cover their child. Before choosing the right policy for your young driver, make sure to compare plans to see what works best for your financial situation!
 
Cheap Auto Insurance with SR-22 Certificate
After certain driving infractions, such as a DUI/DWI or driving without insurance, a driver may be labeled high-risk by the courts. In Nevada, high-risk drivers must carry car insurance that includes an SR-22 certificate. This certificate serves as proof that the driver holds the minimum state-required insurance, also known as proof of financial responsibility.
 
Have you been labeled a high-risk driver? A-Abana offers inexpensive auto insurance policies with SR-22 certificates so you can legally get back on the road.
 
Cheap Car Insurance in Nevada
Whether you're taking a road trip or simply driving around town, our affordable auto insurance provides the coverage you need to hit the road. With more than 40 years of experience, A-Abana is the insurer you can trust to handle all your auto coverage needs.
 
Are you interested in learning more about our cheap auto insurance and full coverage options? Get a quote to see how we can help fit car insurance into your budget.